Meet Our Team
We are a team of professionals that are passionate about getting back to living and loving your life.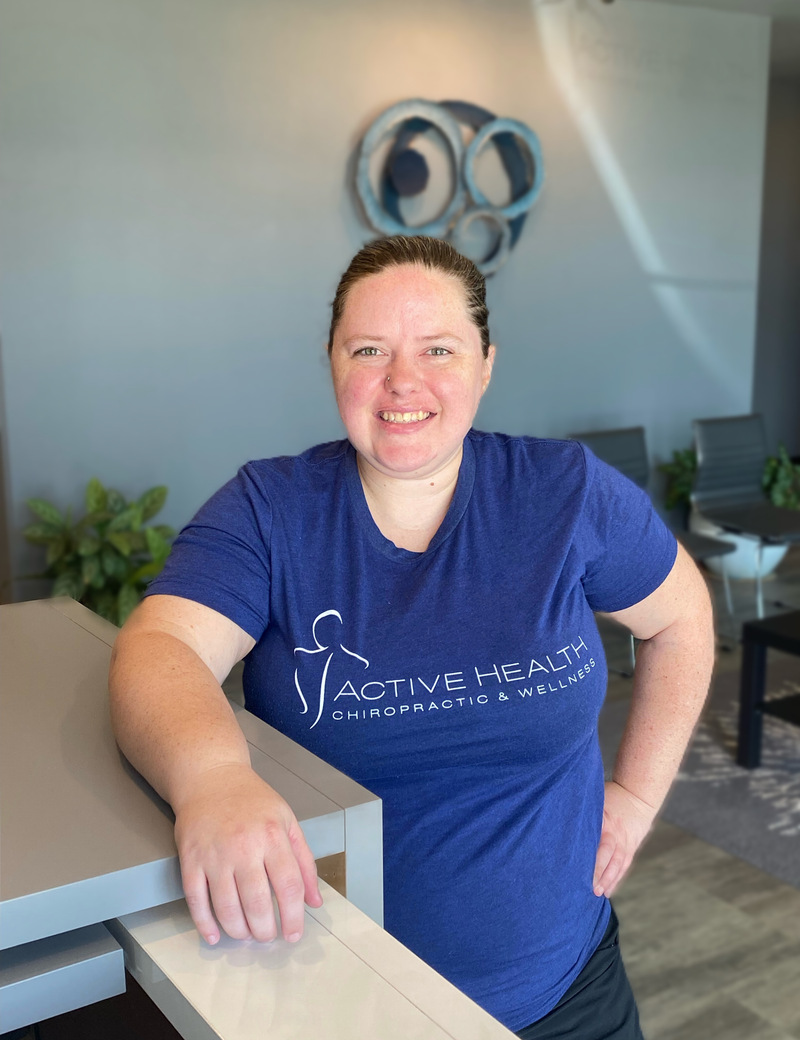 Christina Bryant

Massage Therapy
Christina is a 2008 graduate of La James International College in Davenport, Iowa. She is passionate about accompanying people on their wellness journeys. Christina helps individuals who have had injuries, those dealing with chronic pain, or need accelerated recovery by creating individualized massage treatment plans that include multiple modalities of massage therapy. She has additional training and education in cupping, deep tissue work and hot stone therapy.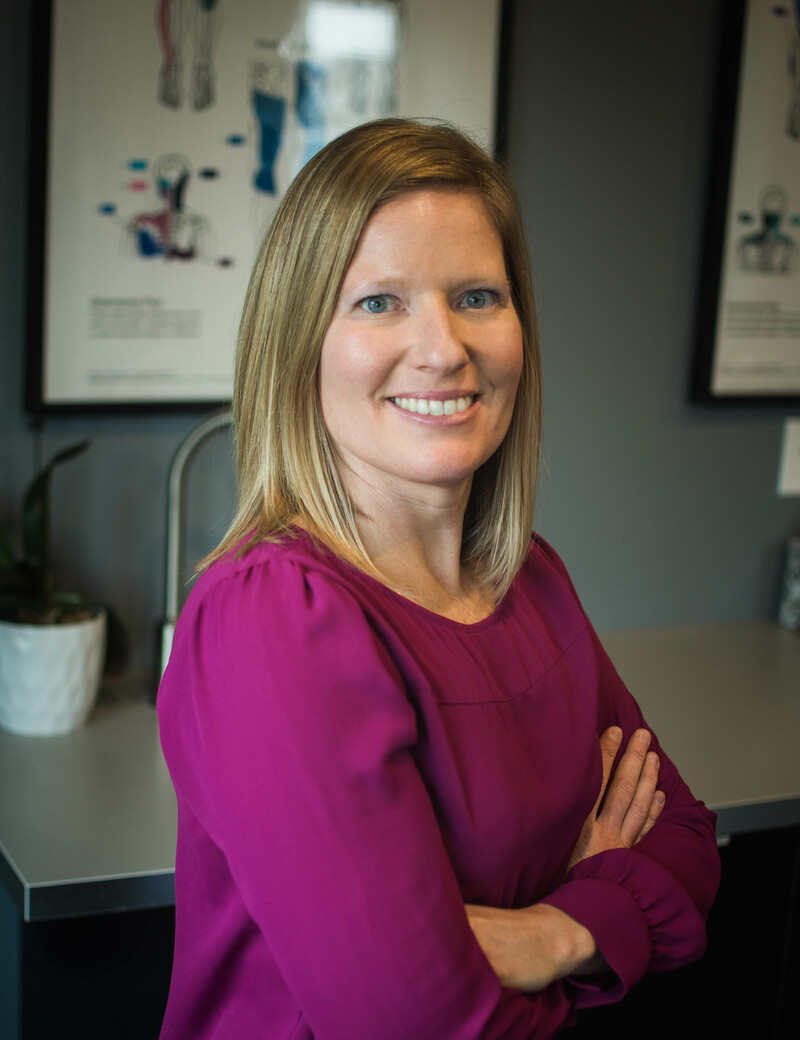 Dr. Dana Nelson
D.C.
Chiropractic
Dana L. Nelson, D.C. is a licensed Doctor of Chiropractic and owner of Active Health Chiropractic Clinic in West Liberty. Dr. Nelson has a passion for working with active patients from youngsters, to collegiate athletes, to professionals, to weekend warriors. She uses a unique approach by utilizing functional assessments to diagnose and treat dysfunctional movement patterns that lead to conditions such as back pain, neck pain, headaches, shoulder pain, carpal tunnel syndrome, knee and foot pain, tendinitis, bursitis and much more.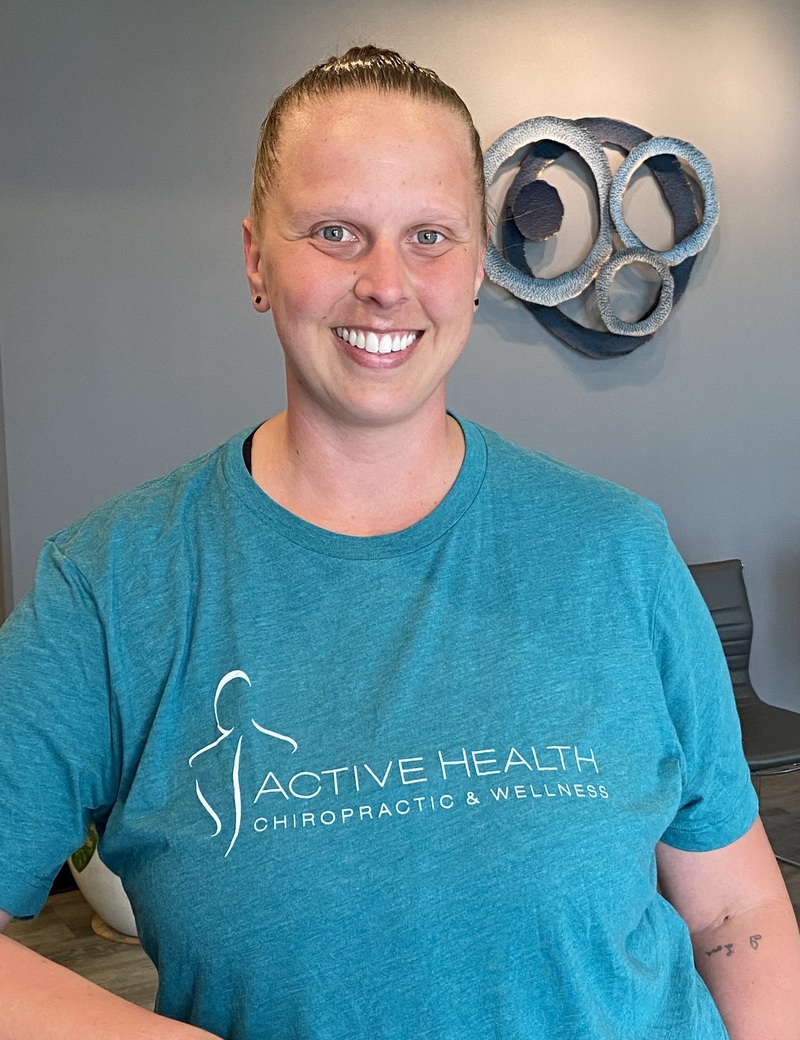 Madalyn Devore

Massage Therapy
Maddie is a 2012 graduate of East-West Integrative School of Healing Arts in North Liberty.
Maddie chose massage therapy since she loves to travel, enjoys working with people and appreciates the flexibility of the job. No two sessions are the same and helping people feel better is rewarding.
In her free time, Maddie enjoys hiking, spending time with family and her cats.
Sharla Becker & Haley Baker
Office Manager & Chiropractic Assistant
Sharla is our Office Manager/Front Desk Support Team Member and has been employed at Active Health since February 2021. Whether you encounter her friendly voice on the phone or her infectious positive attitude in the office, you know she has a passion for putting people first!
Haley is our Chiropractic Assistant and a member of our Front Desk Support Team here at Active Health! You will see Haley in the treatment rooms assisting Dr. Nelson and helping behind the front desk. On occasion, you can even find Haley in our gym assisting with small group fitness classes!
Have Any Questions For Our Team?
Leave it in the space below and we will get back to you as soon as possible.
---